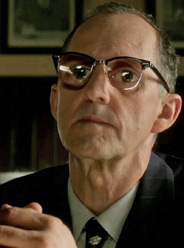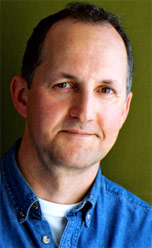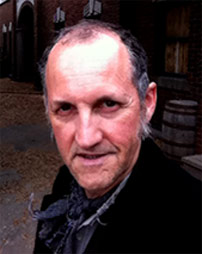 JOHN NELLES
For over 30 years John Nelles has been working professionally in the arts. You'll know him as an actor in film, television, stage, commercials, animation, voice over and video games. His expert skills in accents, stage combat, and movement have led to playing a wide variety of characters from period to contemporary; comedic and dramatic. From X-Men, to Shakespeare, to The Strain…of his one man show: Bert and I, Torontoist magazine said,"Nelles can act circles around anyone at Fringe, and he poured his heart and soul into the script….His accents are pitch perfect."

Behind the scenes, John has spent over 20 years as a trusted Dialect Coach for many of film and television's biggest stars, including multiple award winners Tatiana Maslany, William Hurt, Barry Pepper, Greg Kinnear and productions such as: Orphan Black, The Kennedys, Copper, The Strain, Hemlock Grove, Turn, My Big Fat Greek Wedding 1 and 2, among many others.

John has also helped numerous actors learn the art and craft of Stage Combat teaching at the University of Iowa, and 12 years at Canada`s well known George Brown Theatre School. He has served as Fight Director for many leading companies in Toronto: Theatre Plus, Canadian Stage, and 5 seasons at the world famous Shaw Festival.

John holds a BA in Speech and Dramatic Art, and an MFA in Acting, from the University of Iowa. Some of the distinguished vocal coaches he has trained with include Kristin Linklater, Tina Packer, Paul Massie, and Howard Martin. He is also a certified Fight Director and Instructor with Fight Directors Canada.

When not busy performing or coaching, he loves to spend time in the winter skiing, and has been a sought after professional ski instructor since 2004. He is certified in the Canadian CSIA, and the only certified Primary Movements Teaching System instructor in Canada east of the Rockies.

Member: ACTRA, CAEA; United States and Canadian citizenship.
(VASTA) Voice and Speech Teachers Assoc.
Please contact for more information and resumes.

NEWEST NELLES:


John's new demo reel

FILM AND TV

Currently coaching on the new Netlix series The Umbrella Academy.

Coached Ksenia Solo on her upcoming episode of The Simpsons.

Premiered at TIFF 2017
John appears in and coached Idris Elba in Aaron Sorkin's feature
directorial debut Molly's Game with Jessica Chastain.

John just completed Georgetown coaching Vanessa Redgrave
with Christophe Waltz, his directorial debut; and Annette Bening.

Coached Ethan Hawke, Noomi Rapace, Mark Strong, Christopher Heyerdahl
and cast on Director Rob Budreau's feature Stockholm.

He has coached star Tatiana Maslany, who won an Emmy for her performance
in Orphan Black and the cast since it began for all five seasons.

Currently Coaching Robert Heaps for season 2 of Bravo's Imposters.

John worked with Ben Lawson on ABC's hit Designated Survivor

Coached the cast on HULU's thrilling series Pure.

Coached Ksenia Solo for three seasons of
AMC's Revolutionary War drama Turn: Washington's Spies.

Coached Emmy winner Barry Pepper, nominee Greg Kinnear, Katie Holmes
and cast on the award-winning The Kennedys and sequel After Camelot.

John coached Bill Skarsgard for 2 seasons on Hemlock Grove.

Coached Callum Keith Rennie in Little Pink House,
written and directed by Courtenay Balaker to be released soon.

THEATRE

Coached Kim Coates, Nicholas Campbell, and cast for Jerusalem
on now at the Crow's Theatre.

VIDEO GAMES

John is dialect coach on Ubisoft's Far Cry 5.

The soon to be released pirate adventure game Skull and Bones.

John plays Lieutenant-General James Brudenell,
7th Earl of Cardigan in newly released Assassin's Creed: Syndicate.

Worked as Dialect Coach for the DLC of Assassin's Creed: Syndicate.

Currently working on 4 upcoming games with Ubisoft.

Return here often for the newest content on John's upcoming game releases.



John's Aerius commercial aired internationally in Canada, Europe and Russia.
A highly successful six year campaign for Aerius.

John's new COMMERCIAL VOICE DEMO



Continues training with Tactics on Set, the action and stunt team.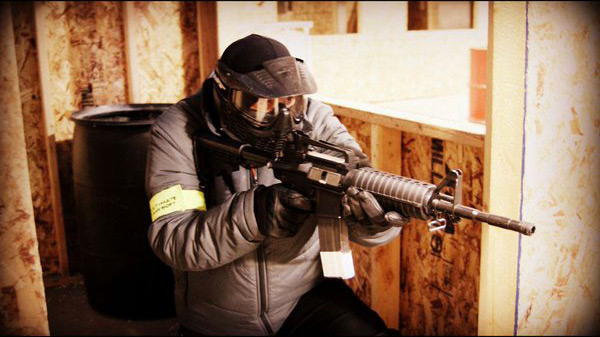 PROFESSIONAL SKI INSTRUCTING

Is skiing your passion?

With over 50 years of skiing experience, John has been a professional ski instructor
since 2004, for both the CSIA , and is the only PMTS Blue level instructor
in Canada, east of the Rockies. Check it out: Harb Ski Systems.

follow John on twitter @JohnNelles
John Nelles imdb